GETTING TO HOOVER DAM
The Hoover Dam is located 30 miles southeast of Las Vegas on the Nevada/Arizona border. U.S. State Route 93 used to cross the dam. However, that is no longer the case as vehicles are no longer allowed on the dam.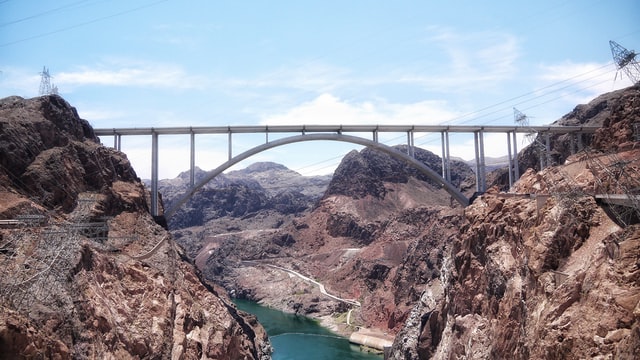 Instead, they now use the Mike O'Callaghan – Pat Tillman Memorial Bridge on Interstate 11, which is also known as the Hoover Dam Bypass to cross over the Black Canyon of the Colorado River.
Cars are permitted to park near the dam on both sides. There is a fee to park on the Nevada side.
Visitors to Hoover Dam will have to exit U.S. Route 93 and take the road eastbound to the Hoover Dam Visitor Center and Parking Garage.
PARKING AND ATTRACTIONS
This is a 459–space multi–level parking garage that costs seven dollars per vehicle at the Hoover Dam Visitor Center on the Nevada side, which has by far the most ample parking of any area near the dam.
The nearest city of much size in Arizona is Kingman, which is a city of about 25,000 located 71 miles southeast of the dam on U.S. Route 93.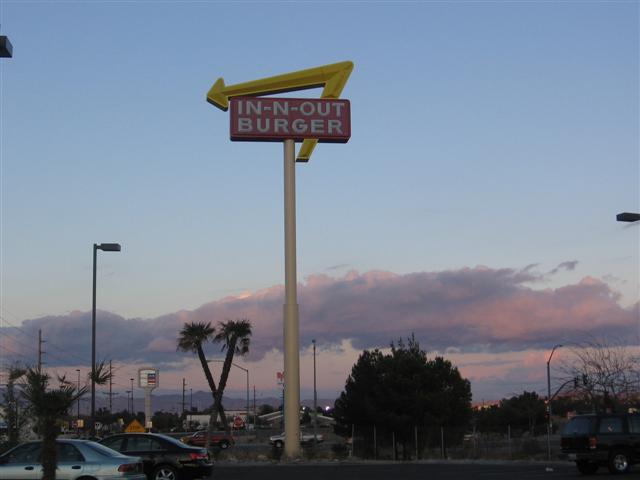 In Kingman, travelers can connect with Interstate 40 and U.S. Route 66. Boulder City, Nevada, a city of about 15,000, is located eight miles west of the dam on U.S. Route 93.
There are hotels, restaurants, shopping, golf, and other services in Boulder City for visitors. There is also the Hoover Dam Lodge hotel and casino three miles west of the dam.
For a map of the Hoover Dam area, click here.