BELOW HOOVER DAM
The Black Canyon of the Colorado River lies below the Hoover Dam. The west side of the canyon, the Nevada side, has more gently rolling hills formed by basalt flows and erosion.
The east side of the Black Canyon, the Arizona side, has steep volcanic walls cut by canyons.
The canyon is surrounded by the El Dorado Mountains, which in places rise more than 2,000 feet above the river. The mountains are higher on the Nevada side.
Black Canyon gets its name from the black volcanic rocks in the area. The canyon is part of the Lake Mead National Recreation Area.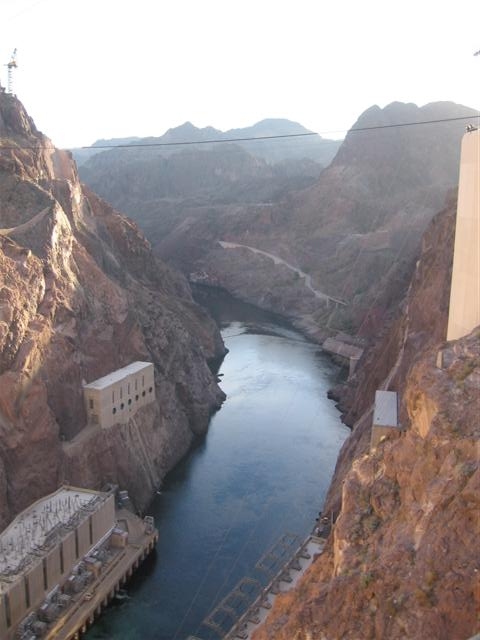 Following releases of water from the Hoover Dam, swift current conditions can exist in the Black Canyon. The canyon is popular for rafting, kayaking, canoeing, and boating.
A SCENIC CANYON
It is a scenic canyon that has numerous interesting sites including desert bighorn sheep, jagged mountains, black volcanic rock, and old archaeological and mining artifacts.
The volcanic rock in the area is believed to be between 20 and 40 million years old. Several river rafting companies offer rafting trips through the Black Canyon.
There are numerous rapids section on this stretch of the Colorado River.
The Black Canyon Wilderness is on the Nevada side of the canyon. Congress designated it as a wilderness area in 2002. It has a total of 17,220 acres and is managed by the National Park Service.
Wildlife in the area include the desert bighorn, mountain lions, coyotes, roadrunners, jackrabbits, western diamondback rattlesnake, side–blotched lizard, and the desert tortoise.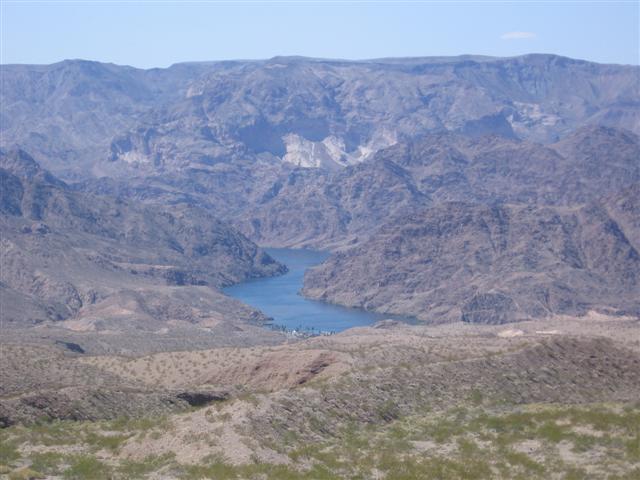 HOT SPRINGS
Due to the volcanic origins of the area, there are several other areas where water is warmed by geothermal sources. There are several hot springs on the Arizona side that can be reached by hiking.
However, visitors to hot springs in this area need to take special precautions before entering the water.
Pools may contain a potentially fatal parasite known as Naegleria fowleri, which attack the human nervous system.
One interesting feature in the canyon is the Sauna Cave. Miners drilled the cave, which is on the Nevada side, while Hoover Dam was being constructed.
The cave, which is just south of the dam, is deep and contains calcium carbonate crystals on the walls.
There is a hot springs at the end of the cave, which causes temperatures in the cave to reach 120 degrees.
South of the canyon is Lake Mohave, which is formed by the impounding of the Colorado River by the Davis Dam, 45 miles downstream from Hoover Dam.