EXPERIENCE THE DAM BY AIR
The aerial tour combination of the Hoover Dam and Grand Canyon is very popular.
And with good reason as it combines one of the seven wonders of the natural world with one of the great engineering feats of the twentieth century.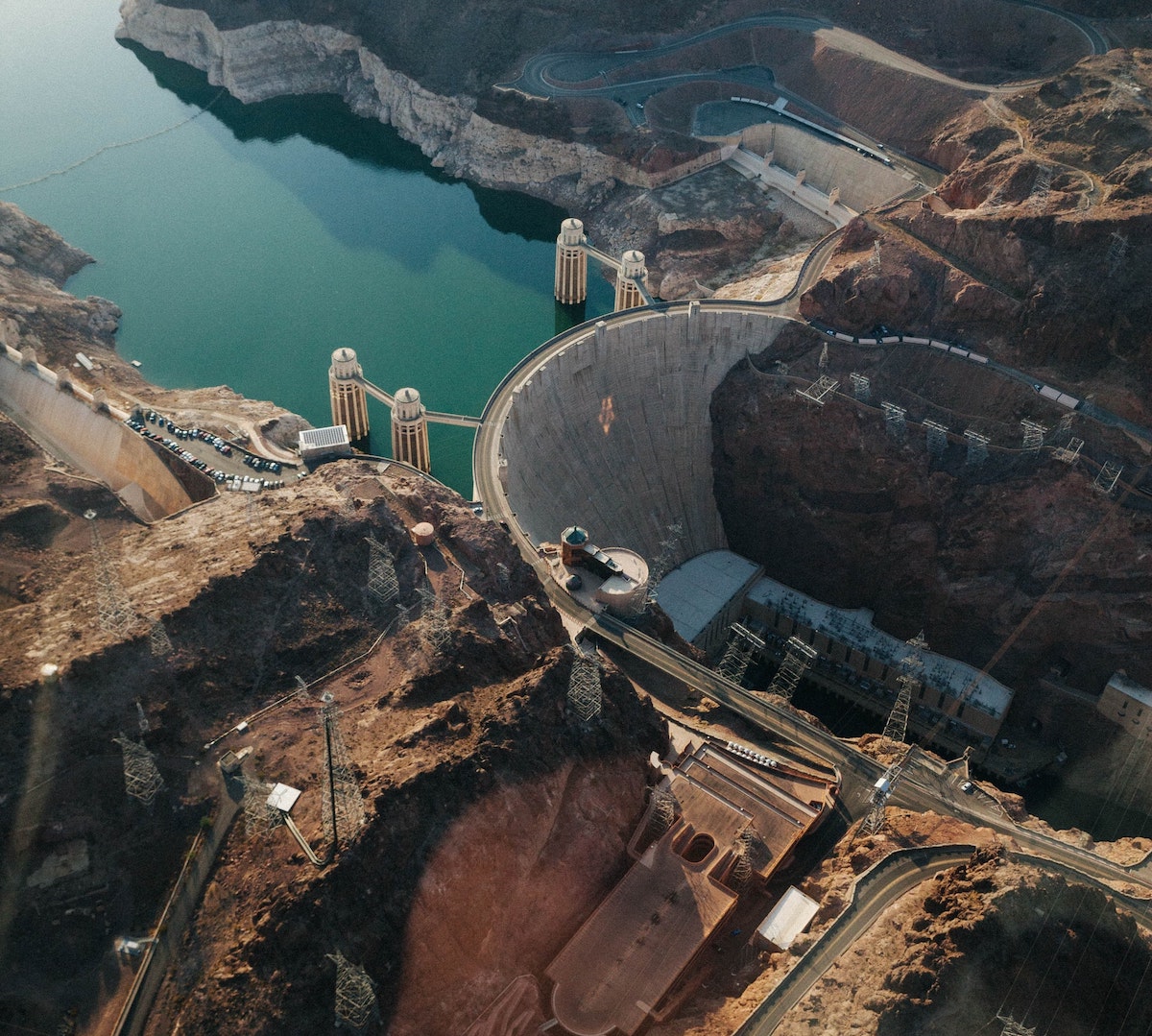 Flying over the Hoover Dam in a helicopter provides a unique, inspiring perspective and allows visitors to get close up.
Numerous companies offer this tour, which departs from Las Vegas and may include travel by a state-of-the-art helicopter that flies lower over magnificent Hoover Dam and Lake Mead.
BREATHTAKING SCENERY
This tour will also typically take you to the western part of the Grand Canyon, one of the most beautiful places in the world.
Other sights include the Black Mountains, the Colorado River and its tributaries, and beautiful desert terrain. On return, the tour will also typically take visitors over the Las Vegas Strip.
The helicopter tour is great for visitors who want to see as much as possible in a short amount of time.
The tour picks visitors up from their hotels and then takes them on the helicopter tour, which takes about 1.5 hours. This tour typically costs $300-$400. Visitors should reserve tours in advance.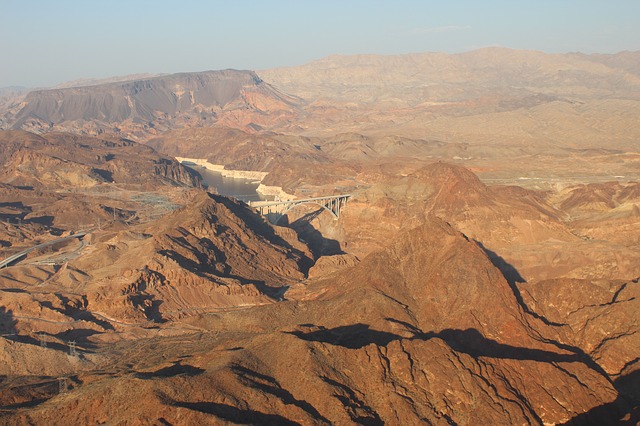 COMBO PACKAGES
Tour companies may also offer combination packages offering both Hoover Dam air and ground tours.
Visitors can take in all the sites on the ground in a modern, safe motor coach and then take to the skies to get a bird's eye view via helicopter.
This is a great way to explore the dam and Lake Mead area. For more information on the bus tour, please see our Hoover Dam bus tour page.
Air and ground tours are also offered to the Grand Canyon via helicopter or small airplane.