Update: Hoover Dam Powerplant and Dam Tours are currently offered with limited capacity.
Tour The Hoover Dam
Hoover Dam is a world-famous attraction. In normal conditions, about 1,000,000 people a year take a Hoover Dam tour.
Many visitors take Hoover Dam tours offered by the U.S. Bureau of Reclamation, the dam's administrators.
They have conducted tours through the dam and powerplant for more than 80 years, dating back to 1937.
For many visitors on a Hoover Dam tour, their first stop is the Hoover Dam Visitor Center. The Visitor Center is open daily 9:00 am - 5:00 pm. It's only closed on Thanksgiving and Christmas day.
The Visitor Center is on the Nevada side. There is an adjacent parking garage that costs $10 and opens at 8:00 a.m. daily.
You can also park fore free on the Nevada side but facilities are less accessible. You are able to walk across the dam on the Arizona side of the dam across to Nevada.
Tour Options
The Bureau of Reclamation offers several different Hoover Dam tour options. There is a Powerplant Tour that includes admission to the Visitor Center and Powerplant.
The tour costs about $15, except children 3 and under and U.S. military service members in uniform can take the tour for free.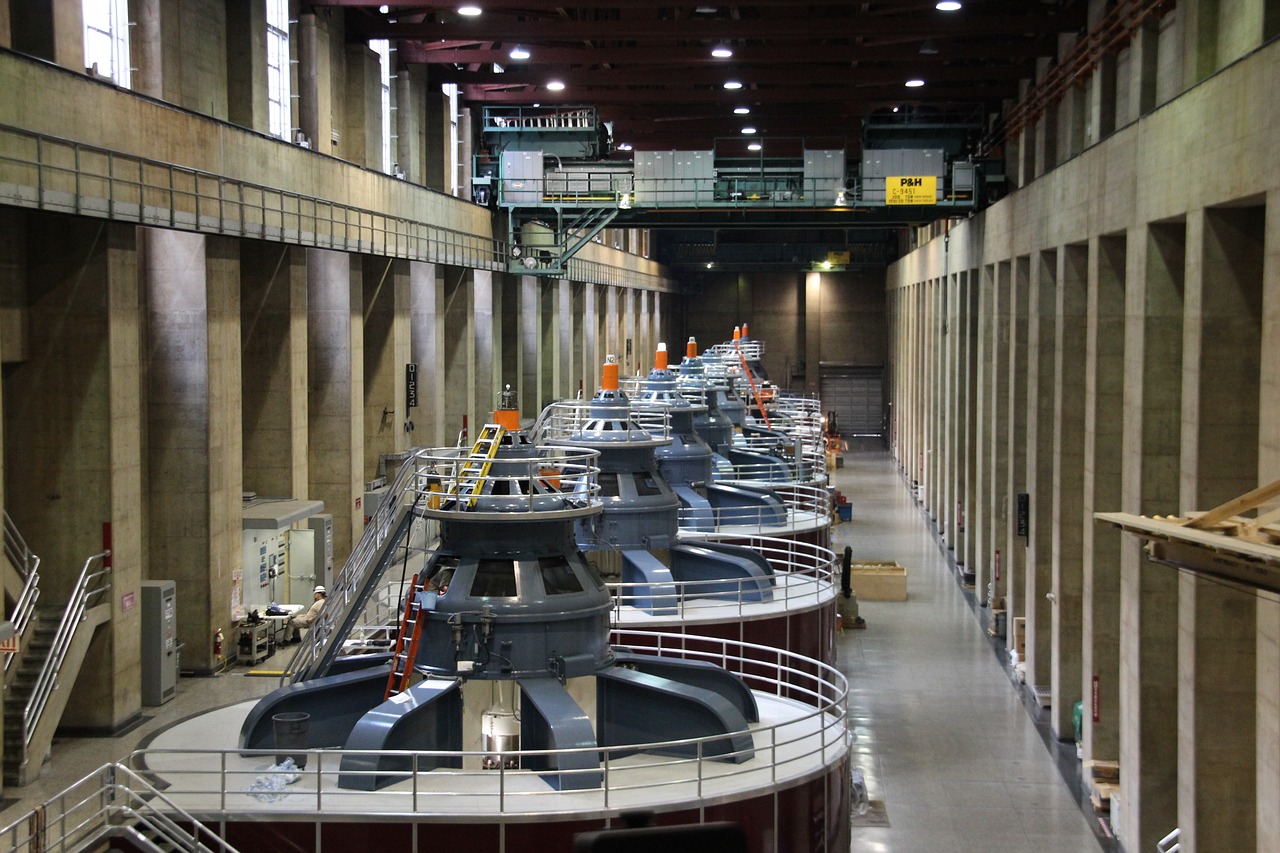 If you have more limited time, there is also a self-guided Visitor Center tour that costs $10 per person.
That tour includes a walkthrough of the narrated exhibits, and access to the observation deck with a 360-degree view of the Dam, Lake Mead, Colorado River, and Hoover Bypass Bridge.
The Bureau also offers a more comprehensive Hoover Dam tour, which includes the Visitor Center, Powerplant, and Dam Passageways, for a cost of about $30 per person.
Children under age 8 are not permitted on this tour and the tour is not wheelchair accessible. Tickets to the Visitor Center cost about $10.
On the Bureau of Reclamation's Website, visitors can purchase tickets in advance tickets for both Hoover Dam tours and Visitor Center admission.
By the Visitor Center and adjacent garage, there are restrooms, a food concession service, and a gift shop.
AN INTERNATIONAL ATTRACTION
Hoover Dam is an extremely popular destination, attracting visitors from all over the world. It tends to be busiest Fridays through Sundays and in the summer from Memorial Day until Labor Day.
A lesser amount of visitors come during the winter months of January and February. Early in the mornings and late in the afternoons are the best times to avoid crowds.
Temperatures can be extremely hot in the summer months, regularly exceeding 100 degrees, and occasionally in May and October.
Visitors to Hoover Dam should take precautions to avoid exposure, drink plenty of liquids, and schedule their tour.
Be prepared for an experience you won't forget!