HOOVER DAM INFO
The Hoover Dam was featured on BBC in 2009 as one of the seven wonders of the industrial world. When constructed in the 1930s, it was the largest structure of its kind ever built.
While the dam is now more than seventy years old and is no longer even in the top 30 of the world's largest hydroelectric dams, it remains an impressive sight site and an engineering feat.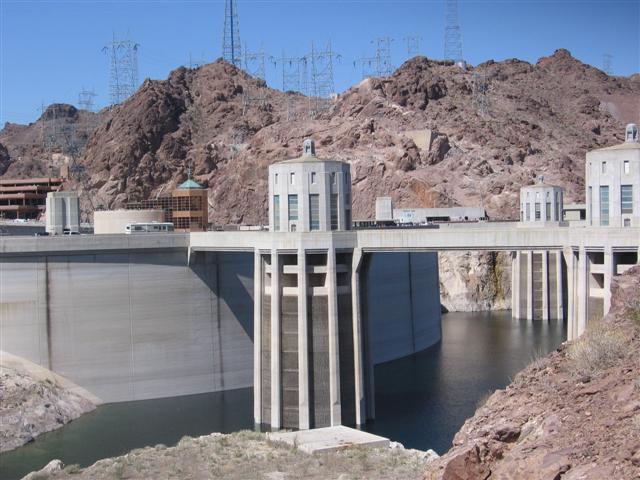 PROXIMITY TO LAS VEGAS
Part of the dam's popularity is due to its convenient location relative to Las Vegas, one of the most visited cities in the United States.
More than thirty million visitors come to Las Vegas each year and the dam is about a 35-minute drive from the city. The Hoover Dam is truly a sight to behold and visitors to Las Vegas should make a point to visit it.
Taking a tour of the Hoover Dam is a fascinating look at the operation of one of the country's largest dams.
The dam has a visitor center, which features a 25–minute video on the history of the dam, and several interesting exhibits.
TOURING THE DAM
Visitors can take a tour of the powerplant, which provides hydroelectric power to millions of California, Nevada, and Arizona residents and businesses. A visit to the dam passageways are also included in the tour.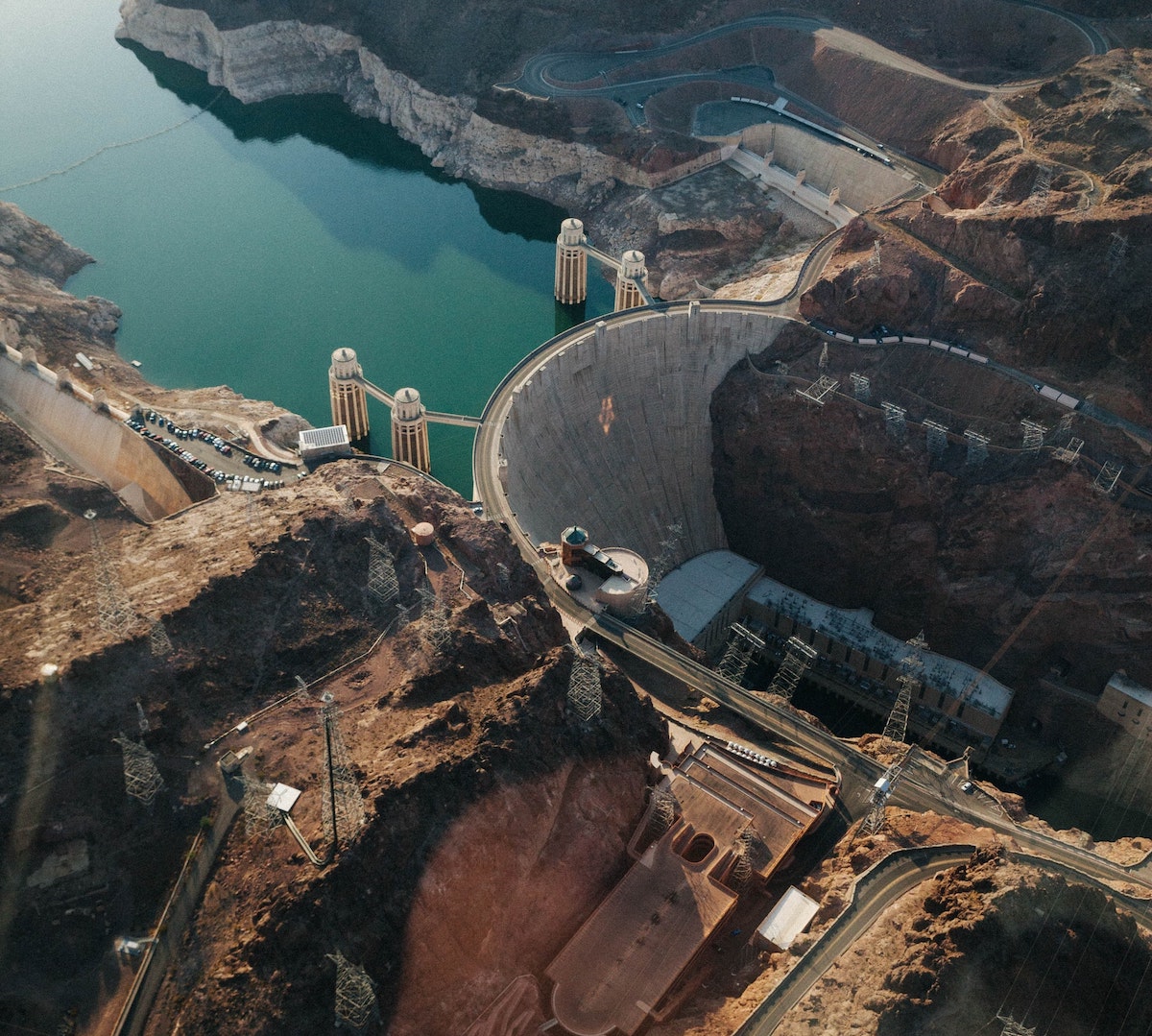 WHEN TO VISIT
The Hoover Dam is located at about 1,250 feet in elevation in the Mojave Desert. Because it is about 700 feet lower in elevation, temperatures at the dam tend to be a few degrees warmer than in Las Vegas.
High temperatures in July and August average about 105 degrees at the dam. Temperatures are even warmer on the Colorado River in the Black Canyon as it is about 600 feet lower in elevation than the dam.
Winter high temperatures at the dam are typically near 60 degrees with low temperatures near 40 degrees. Snowfall is very rare.
The Hoover Dam is open for tours daily year-round, except Thanksgiving and Christmas.