Power For The Region
The Hoover Dam produces a lot of hydroelectric power. The dam is 1,244 feet wide, 726 feet tall, and 660 feet wide at its base.
Water flowing out of Lake Mead, which is the entire flow of the Colorado River, enters the dam and reaches a speed of 85 miles per hour by the time it reaches the turbines.
The force of the water on the turbines creates tremendous amounts of electrical power. There are a total of 17 hydroelectric generators at Hoover Dam.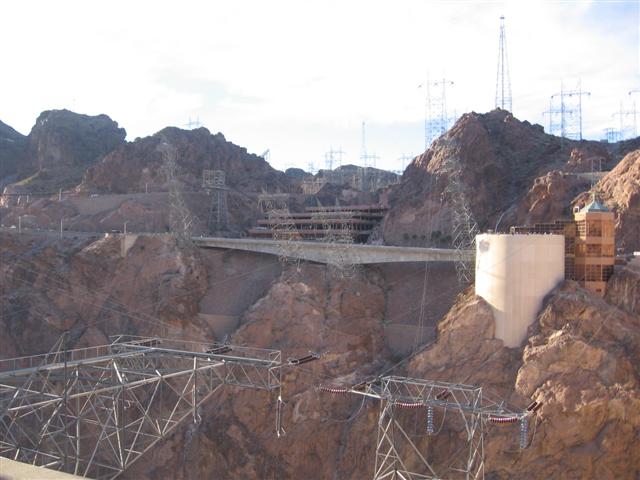 Power Output
The powerplant's generators began transmitting electricity in 1936, reaching Los Angeles, California 266 miles to the southwest.
The funds generated from electric power transmission enabled repayment of the 50-year construction loan for the Hoover Dam.
Today, power generation pays for the Hoover Dam's multi-million dollar annual maintenance budget. Power is generated in coordination with downstream water demands in California and Arizona.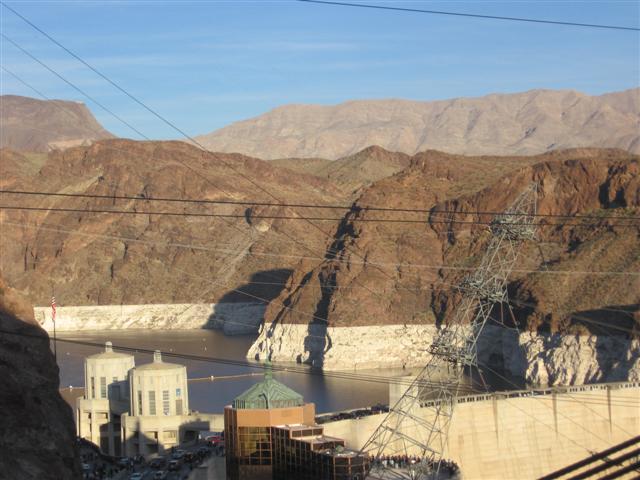 Power Allocation
The hydroelectric power generated by the dam is allocated between the states of Nevada, Arizona, ten cities in Southern California, the Metropolitan Water District of Southern California and Southern California Edison Company.
The latter two and the city of Los Angeles account for nearly half of the electric power received.
Numerous power lines carrying the hydroelectric power generated are visible near the dam. Visitors to Hoover Dam can take tours of the powerplant and learn much more.